"The whole album is about hard work to reach your goals and represents our unique style" – Interview with Memoremains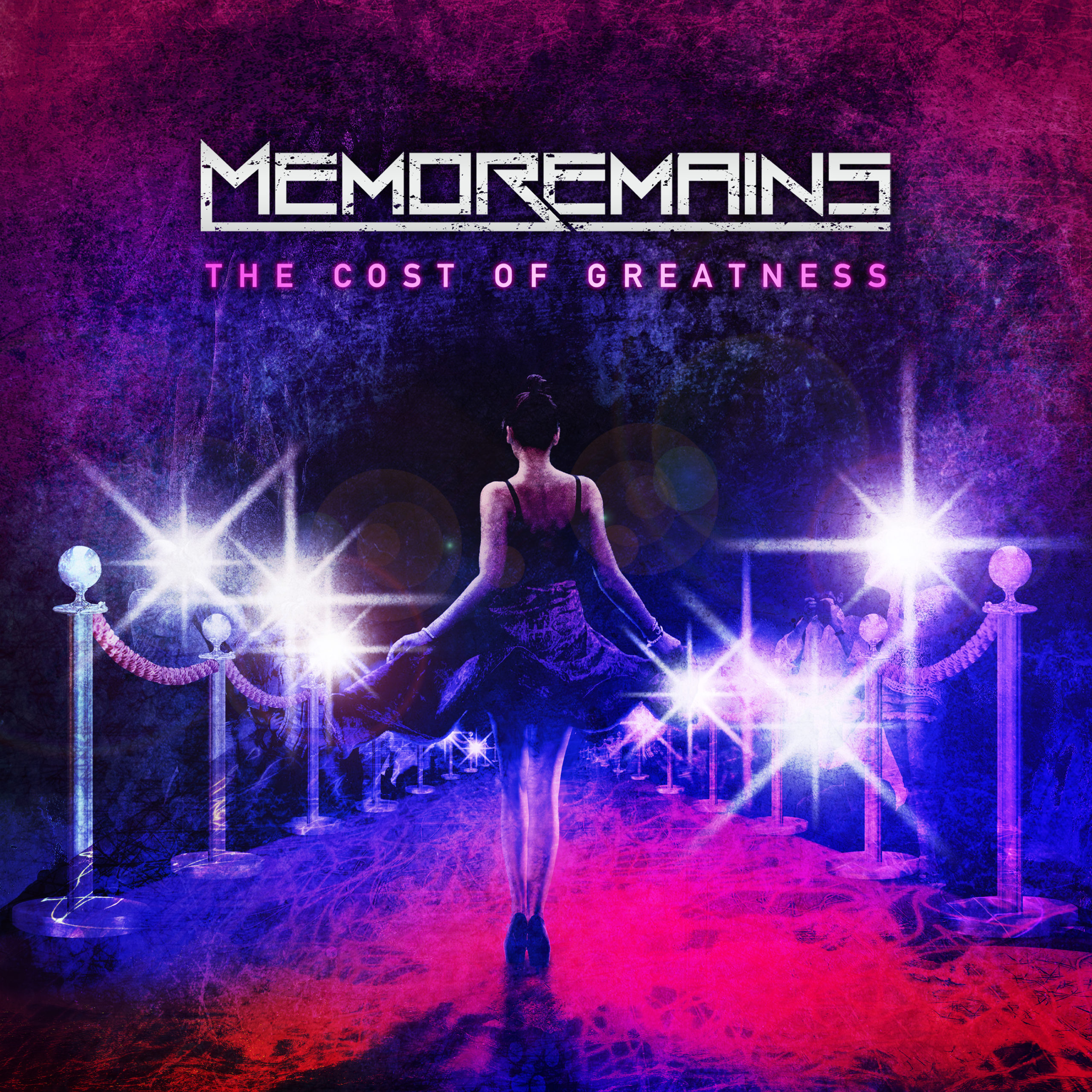 Finland has one of the most vibrant and creative music scenes in the world, especially in all kinds of subgenres in metal, there is a huge variety of bands. The newcomers Memoremains are aspiring stars, mixing pop and metal in an exciting and fun way and after several years of touring, the young Finns are ready to present their debut album The Cost of Greatness. In this first album, they tell stories about higher goals, ambitions and frustrations – feelings they must know themselves although the lyrics are meant as fiction. Nevertheless, have Memoremains worked hard to finally publish a whole album. The Cost of Greatness has a fresh, energetic, modern sound, combining catchy pop choruses and keyboard harmonizations with accentuated bass riffs and aggressive guitars and drums. Memoremains lean into the direction of bands like Amaranthe or Delain, but have a heavier more attacking style. On top, singer Johanna stands out with her mellow and warm voice. The music of Memoremains is also more band focused, without orchestrations or choirs, which creates a rougher, authentic vibe. All in all, the album The Cost of Greatness is very consistent, as if cast in one mould – the young band definitely has found their niche and three years on the road have forged them to a unity. Now, Memoremains are about to release The Cost of Greatness and met SKULL NEWS virtually on Skype to discuss their ambitions: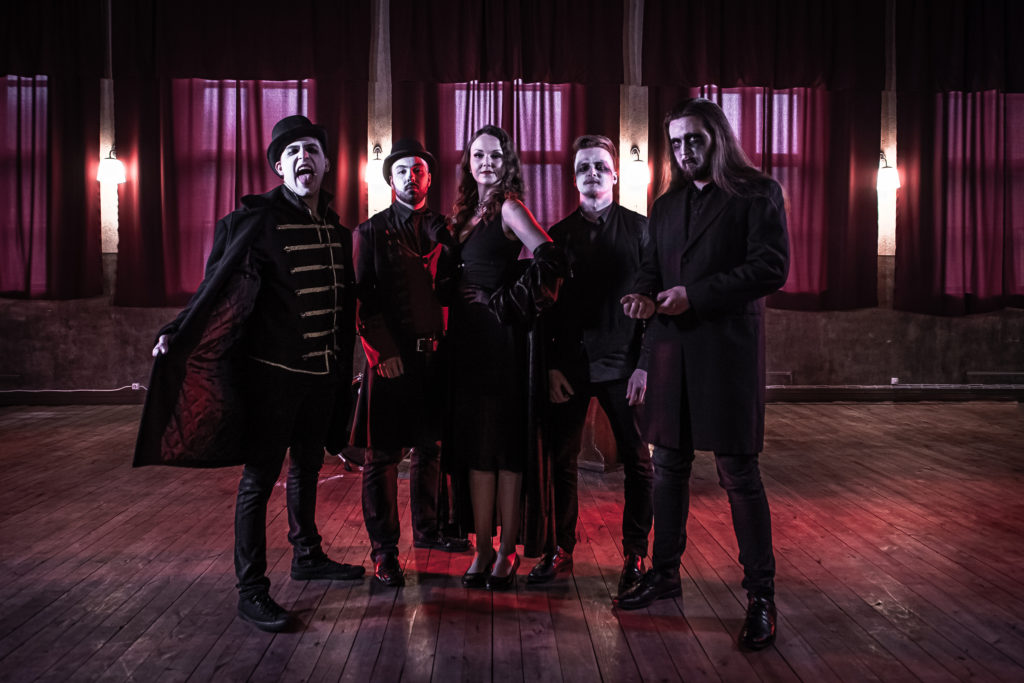 Jasmin: Hi and thank you for meeting up on Skype! I am Jasmin from the Germany and France based online music and culture magazine SKULL NEWS. One of our biggest motivations is to promote newcomer bands and to introduce new bands to our readers. Can I ask you a few very basic questions, so our readers can get to know you?
Mikko: Of course! This is Aleksi.
Aleksi: I play the guitar in this band.
Johanna: And I am Johanna, the singer of the band.
Mikko: And I am Mikko, I am the keyboard player in the band. Then we have Eemeli who is playing the drums and Aapo who is playing the bass, but who can't be here today.
Jasmin: I am happy to have you three here! Now, about your band name. How did you get the idea for the name "Memoremains"?
Johanna: Well, it is a combination of two words, "memories" and "remains". I was creating the name when I was thinking that we need a name that doesn't exist already and the meaning is that, whatever will happen, at least we will have memories that will last forever. That's the story behind the name and it's unique, nobody has this name.
Mikko: Yes, when you google it, it's only us.
Jasmin: That's a smart idea, like this, you get all the views and the attention that you deserve as a new band. Where did you guys find each other to found the band anyway?
Mikko: It's quite a funny story, because me and Eemeli we knew each other from childhood, but we decided to post an announcement in a local online music forum that we were looking for a bass player, a guitarist and a singer for this kind of music we wanted to play. All three of them showed up, that's the story. It's been like Tinder for musicians.
Johanna: Then we met and then we just started to make cool music.
Mikko: Yes, that has been in 2016, when this all happened. It's been in December 2016 that we released our first single.
Jasmin: So you and Eemeli had the basic ideas how the music should sound or did you evolve when the three new members joined the band?
Mikko: The basic idea of our music was our idea, that pop and metal should meet. But the other layers in our music came with the others. For example, Johanna has very deep vocals, which is one of the things that makes us different.
Johanna: Yes and we come from different genres, I am maybe more a fan of pop. Aleksi likes to play black metal and we bring these different elements together in our music.
Jasmin: True, your warm voice is very unique. Who are your musical idols and inspiration?
Mikko: Well, it's hard to name one, or two or even three bands. For myself, I can say that I started to listen to rock with Kiss or Metallica. Nowadays, I listen to whatever I want, also music from ABBA, they are very important for me, also Michael Jackson. All of this comes into the mix of our own music.
Johanna: I listen to everything from Paloma Faith to Disturbed, but my favorite bands are maybe Linkin Park and Paramore.
Aleksi: As a teenager, I listened to a lot of metal bands, but Iron Maiden have always been my favorite. But I listen mainly to very underground extreme metal bands.
Jasmin: You have quite a big gig planned for December 5th, you're opening for Battle Beast. I hope it's not been postponed?
Aleksi: This will happen, it's actually been planned for April, but then been postponed to December. But it will happen.
Jasmin: That's a big deal that you are playing as support for Battle Beast, congratulation!
Johanna: Thank you, we are very excited.
Jasmin: Also, their and your music is a great match, sounds like a great evening. Before that, you've already been on tour and playing all over Europe before even releasing your album, which is impressive. Isn't normally the other way round, that you publish your music first and then go on tour?
Mikko: It's very hard to tell nowadays. I think that today, it's different. Albums are not made as often as ten years ago, or even twenty years ago. Most bands release many singles, that's more common. This is what we have done, mostly singles, in the last three years. We have one EP, but with what we've released, we had enough songs to go on tour. We also think that touring has taught us how to create this band, what to do for this album. I think if we had done the album three years ago, it would have been very different than now that we have so much experience from touring.
Jasmin: You are very successful on Spotify, too, more than one million streams!
Johanna: Yes, it's a big number.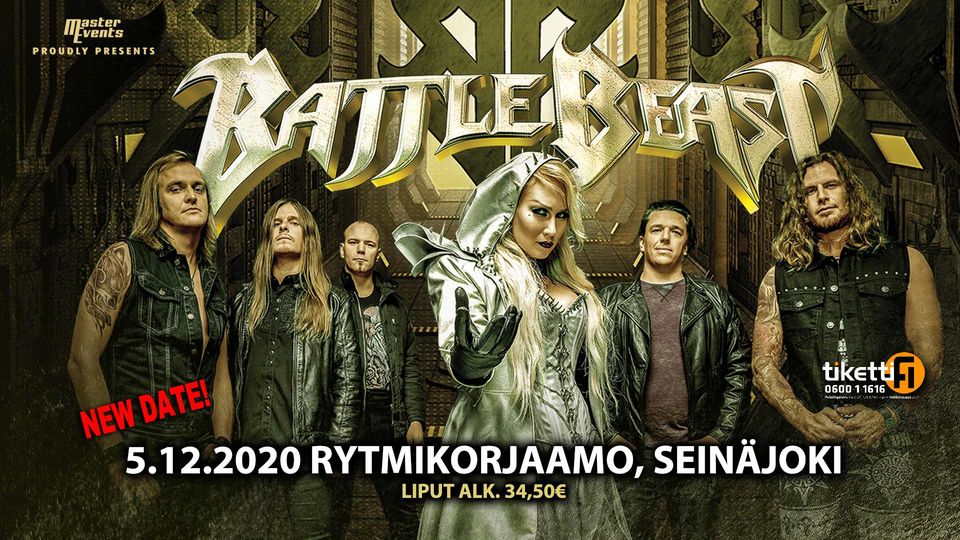 Jasmin: What are your plans now for live gigs, other dates than what is planned with Battle Beast?
Mikko: Yes, we had plans for this fall to go on tour in Europe, which is not going to happen. I think that next spring won't be any different. We don't know about fall 2021 even. We don't have any plans now, but we want to do these punctual [?] gigs and we are not willing to play when there's risks.
Johanna: We hope that we will be playing live next year, but we are now living in the moment.
Jasmin: Let's build castles in the sky together. If you could choose with which band you could tour, which one would it be?
Mikko: There are so many! When we are playing with Battle Beast, that will be cool and it would be cool to be on tour with them.
Johanna: And our music matches well.
Aleksi: We have similar music. If we would tour with them or a band like Amaranthe, people who listen to their music very likely might like ours, too.
Jasmin: I wouldn't say similar, you do have your own style.
Aleksi: Me neither, but that's what the media say about us. But we don't care.
Jasmin: Self-confident like your album title The Cost of Greatness which is pretty bold for a debut!
Mikko: Very epic!
Jasmin: Sounds like an old band looking back on their career! How did you come up with the idea for this title and this subject in the songs?
Mikko: Before Johanna says anything, I have to say that it's a story we tell. And stories are not about us or our experience. There's just stories behind that, now you can talk, Johanna.
Johanna: I think that the whole album is about hard work to reach your goal, about the different kinds of feelings you experience. Sometimes, you're bold and brave, that you can do this and screw others, and sometimes, you are alone with your goal and with your fight against the windmills. That's very briefly the subject of our album.
Jasmin: Aleksi is already very subtly holding the album into the camera. Did you get it already? Will it be in the record stores on October 16th, too?
Mikko: Yes, it will be in the shop, but you can already pre-order it, for example on our website.
Jasmin: Will you also have merchandise and cool stuff?
Mikko: Yes, we will have t-shirts and also an exclusive package with a backpack with a collection of our previous singles, but yes, also new t-shirts.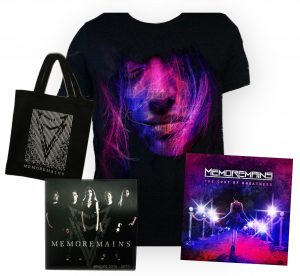 Aleksi: I think that we have four different shirts now in our shop.
Jasmin: That's cool, we will put the links to your shop below. About your album again, I was surprised that your title track "The Cost of Greatness" only comes at the end of the album and that it is the longest song, with about 10 minutes. The other songs are shorter, catchier 4 minutes songs.
Mikko: I am very happy with it. I would call this song a synths symphony. Why we wrote a ten minutes song for the end of the album? Well, this is why we were making the album, that we can play our music. If you are making only singles, these have to be catchy and easier accessible for the listeners. We cannot release a ten minutes song and say, hey listen to that.
Johanna: That would be too long!
Mikko: Yes, and with this album, we can make a long song and the catchy songs.
Aleksi: Of course, this particular ten minute song had been an idea for a long time and now we could do it. In this song, we hear totally new things, we challenged ourselves in a totally new way. This is nothing that we have done before in our singles.
Johanna: It's a deeper level of all of us.
Jasmin: Can we see The Cost of Greatness as some kind of playground of your band, what might come later?
Mikko: It will be exciting to see which songs are going to be the fans' favorite and which ones not. I have a feeling that we are going to be surprised. There are songs that we think a big hits, but I am sure that there will be songs that people will like that we didn't see as favorites.
Jasmin: You already have published three singles of the album, "Bring It On", "Eternal Fame" and "Pounding Heart". Did you already get a feedback which of these three was the favorite?
Mikko: If you check the streams, "Bring It On" has been the biggest hit so far and the comments have been most rewarding for this one.
Aleksi: But I think that people liked all three of them, they are very much Memoremains songs, but "Eternal Fame" and "Pounding Heart" are heavier than what we have done before. They got a great feedback.
Johanna: I think that "Eternal Fame" brought us some new listeners, because it's a heavier song. A few of them didn't listen to us before.
Aleksi: And they opened other media to us as well.
Jasmin: Is there anything else super exciting I haven't asked you yet?
Johanna: Well, yes, please go on our website and buy our album haha!
Jasmin: Haha! The day or week before the album release, will there be a release party?
Aleksi: Good that you ask. We actually have planned for October 15th a live stream, not a gig, but we will listen to the songs together with the audience and comment on them. About the songwriting and the production of the music videos. It's going to be online on our YouTube channel. Also, on October 16th, we will have a party for the Memoremains squad. We have founded a few weeks ago the Facebook group Memoremains squad and you can join for free and come to the party.
Jasmin: So this will be a possibility to meet you guys in person?
Aleksi: Yes!
Jasmin: We will share the YouTube event and the Memoremains squad in our article so you can reach more people! Well, thank you for your talk, good luck with your upcoming album The Cost of Greatness and stay unique!
Memoremains: Thank you, we will!
Memoremains are:
Vocals: Johanna Ahonen
Keyboard: Mikko Kujanpää
Guitar: Aleksi Mäkelä
Bass: Aapo Timonen
Drums: Eemeli Timonen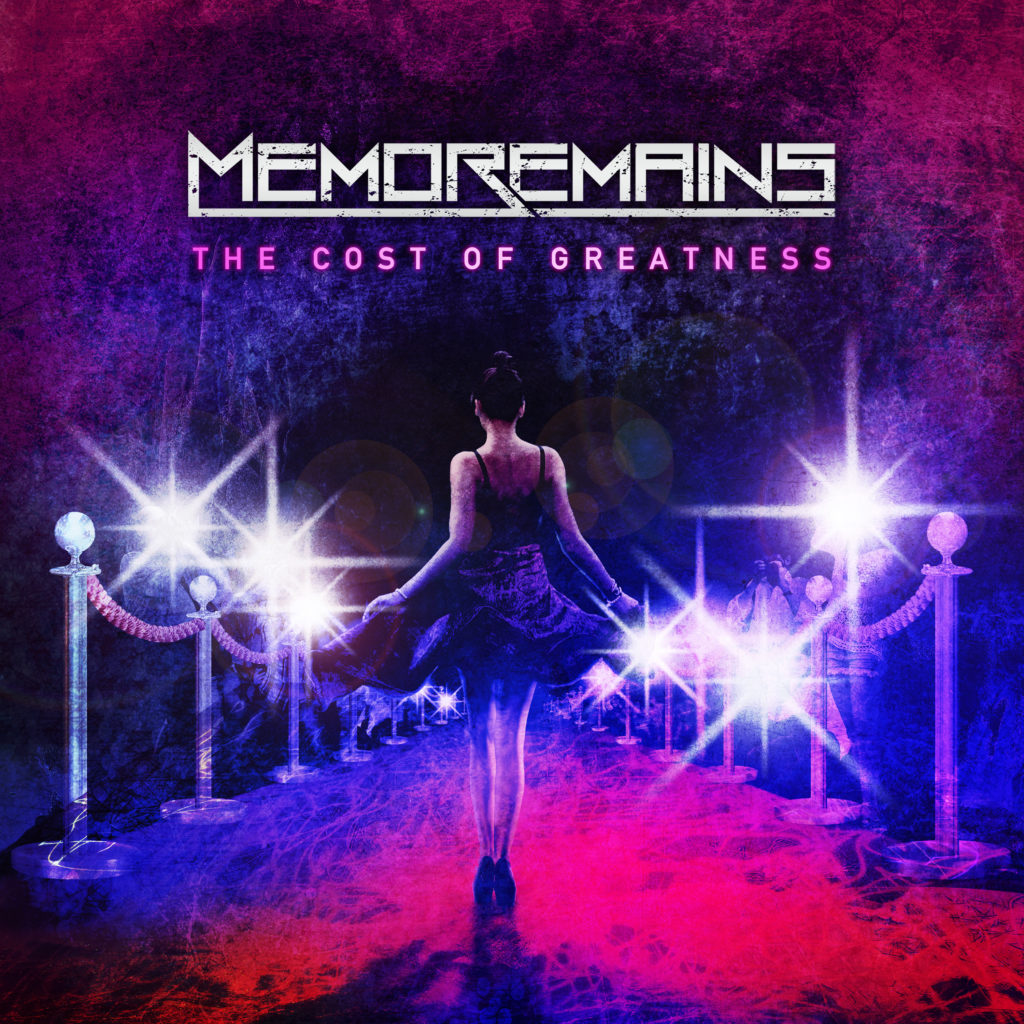 Tracklist: Memoremains The Cost of Greatness (October 16th, 2020)
01 – Drown Memories
02 – Eternal Fame
03 – Bring It On
04 – Riot In The Crowd
05 – Where Is The Gold
06 – Lift Me Up
07 – Pounding Heart
08 – Mindreader
09 – Theme Park
10 – The Cost of Greatness
Memoremains online: