English below

Die multinationalen Progrocker um Gitarrist Dmitri Alperovich (Slowenien) arbeiten seit einiger Zeit am Nachfolger zum 2016er Debüt "Between Life and Dreams", das von den Kritikern frenetisch gefeiert worden ist. Nach einigen Konzerten 2017 wurde an neuem Material gefeilt – seit dem Frühjahr 2019 laufen Pre-Recording Sessions, inzwischen sind Drums (Grega Plamberger), Bass (Jure Lopatic) und Gitarre (Dmitri Alperovich) eingespielt und sogar schon einige Auftritte absolviert. Dieser Tage werden die Keyboards mit Eren Başbuğ in Boston/USA aufgenommen.
Am Dienstag, dem 11.02., wurde das Geheimnis gelüftet, wer die Vocalparts übernimmt – wenig überraschend, daß Davidavi Dolev wie bereits beim Erstlingswerk das Mikrofon zum Glühen bringen wird. In einem launigen Facebookvideo gab Vidi bekannt, ab März bei den Studioarbeiten mitzuwirken. Angesichts der Leistungen bei "Between Life and Dreams" und seiner persönlichen Entwicklung in den letzten Jahren, dürfen wir uns hier auf einiges gefaßt machen.
Wir halten euch auf dem Laufenden!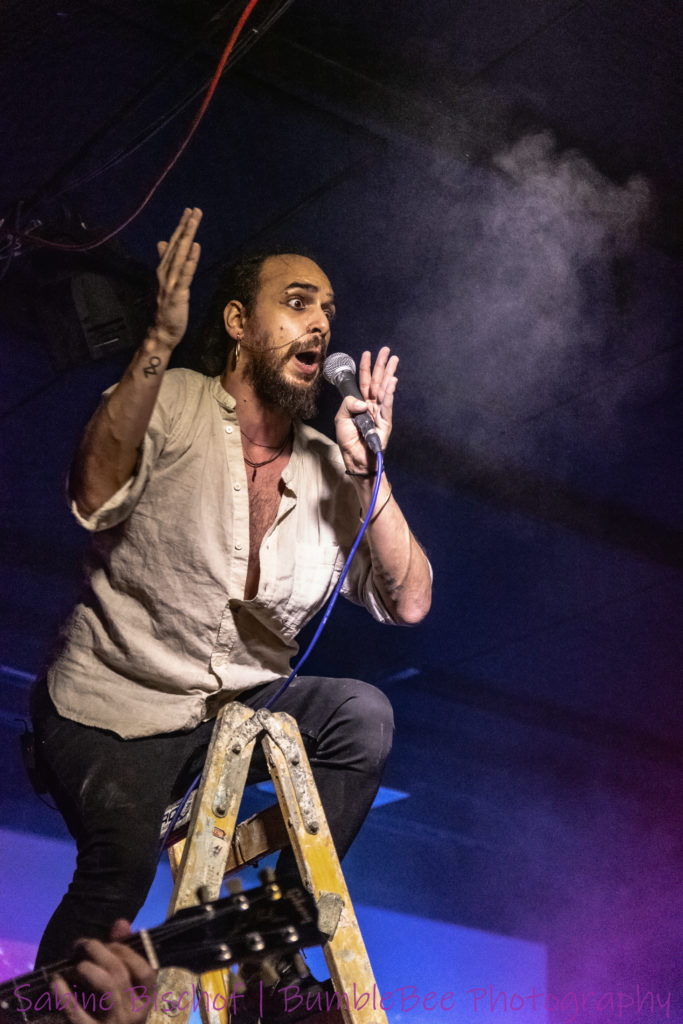 English Version
Seventh Station – new album in progress!
The multinational progrockers around guitarist Dmitri Alperovich (Slovenia) have been working on the successor to the 2016 debut "Between Life and Dreams" for some time, which was critically celebrated by the critics. After a few concerts in 2017, new material was refined – pre-recording sessions have been running since spring 2019, and drums (Grega Plamberger), bass (Jure Lopatic) and guitar (Dmitri Alperovich) have been recorded and even some appearances have already been performed. The keyboards are being recorded with Eren Başbuğ in Boston / USA these days.
On Tuesday, February 11th, the secret of who will take over the vocal parts was revealed – unsurprisingly that Davidavi Dolev will make the microphone glow again, as he did at the first release. In a moody Facebook video, Vidi announced that he would be involved in the studio work from March. In view of the achievements at "Between Life and Dreams" and his personal development in recent years, we can expect a lot here.
We will keep you up to date!