"We do everything on our own from scratch" – interview with HUMAVOID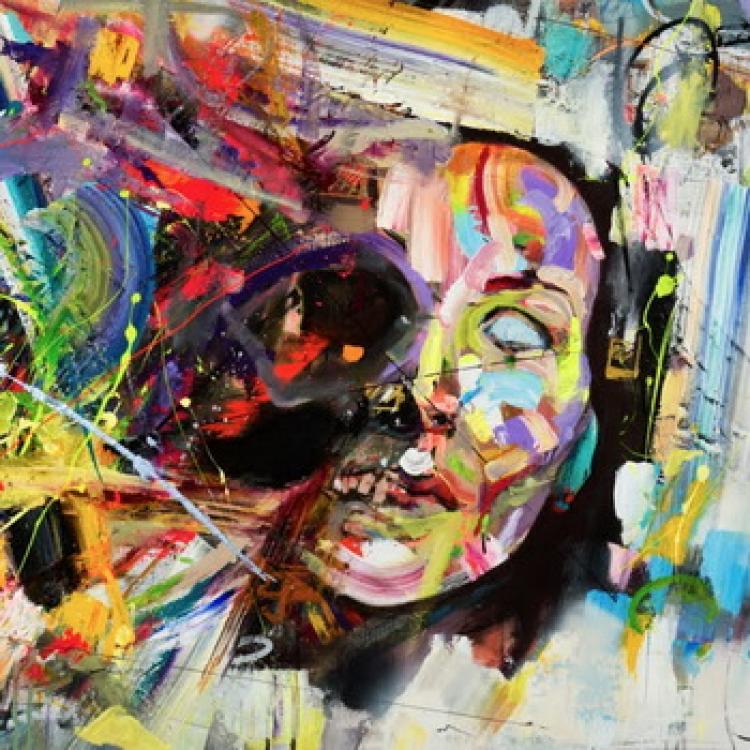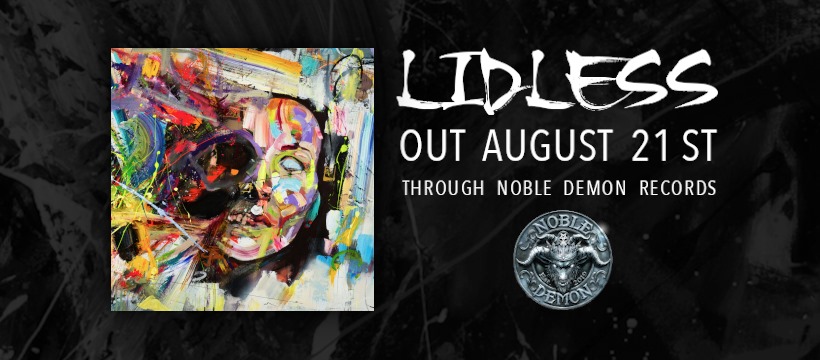 SKULL NEWS isn't sparing any efforts to bring you the newest news! Our journalist Jasmin met the Finnish progressive aggressive metal band Humavoid in Helsinki to discuss their upcoming album Lidless. The creative rollercoaster ride somewhere between metal, modern classic music, jazz and a high dose of insanity, philosophical thoughts and art is going to be released August 21st via Noble Demon and can be pre-ordered now! We already published a review (here) in German on SKULL NEWS for those who want to know how Humavoid sound before Lidless comes out. Humavoid are one of the most promising bands in the saturated genre of progressive metal and are a SKULL NEWS top recommendation of 2020! Initially, I discovered Humavoid during the Modern Heavy Metal Conference at Aalto University School of Business in 2019, where their singer Suvimarja Halmetoja was one of the musicians invited to the plenary discussions. Humavoid's music struck me like a lightning bolt and when they announced their new full length album Lidless, needless to say that I wanted to know how the band has evolved in the meantime! Suvimarja Halmetoja and Niko Kalliojärvi are the core of the band and took their time to meet me in Helsinki. Here's our interview with Humavoid!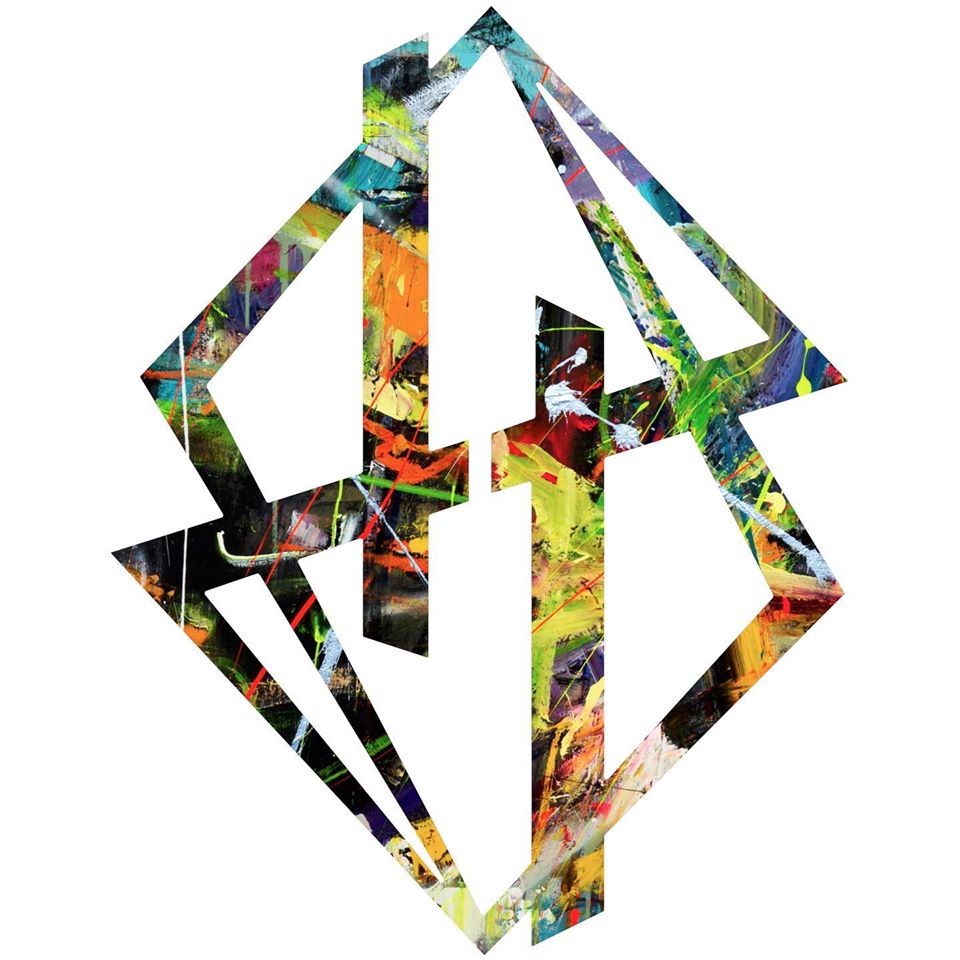 "We want to play limitless music"
Jasmin: Thank you Niko and Suvimarja for agreeing to meet for an interview!
Niko & Suvimarja: Thank you for meeting in person, that's nice!
Jasmin: We just recently published our review about your upcoming album Lidless on SKULL NEWS which had such a great reception, that we are very happy to talk to you now. Our readers will be eager to know more about you! As Humavoid isn't very known in Germany and France yet, where SKULL NEWS is based, I need to ask some basic questions in the beginning.
Suvimarja: Yeah, sure!
Jasmin: Cool! What is the background story about your band's name, Humavoid? It has this philosophical, science fictional touch …?
Niko: Well, first of all, it's good to have a name that's something different from the typical metal band's name.
Suvimarja: Like "Something of something" …
Niko: We didn't want to use words that have been used so many times. As a new band, we wanted to choose a name that instantly sticks in your mind. We wanted to have a name that is quickly recognizable and easy to remember. Humavoid is a combination of "humanoid" and "void". It is basically the idea that a "humanoid" could be any human shaped being and the "void" thing means that basically, when we are stripped of our identities and restrictions, we are limitless. We can create whatever we want.
Suvimarja: We are free.
Niko: Some people say that everything is a void, just like space is a huge void. Even the human shape is just an illusion. Our band's name Humavoid is a reminder of being limitless and that we want to create limitless music. It reminds you to not stick to something when it bothers you.
Suvimarja: To stay open for things. You can be anything you want.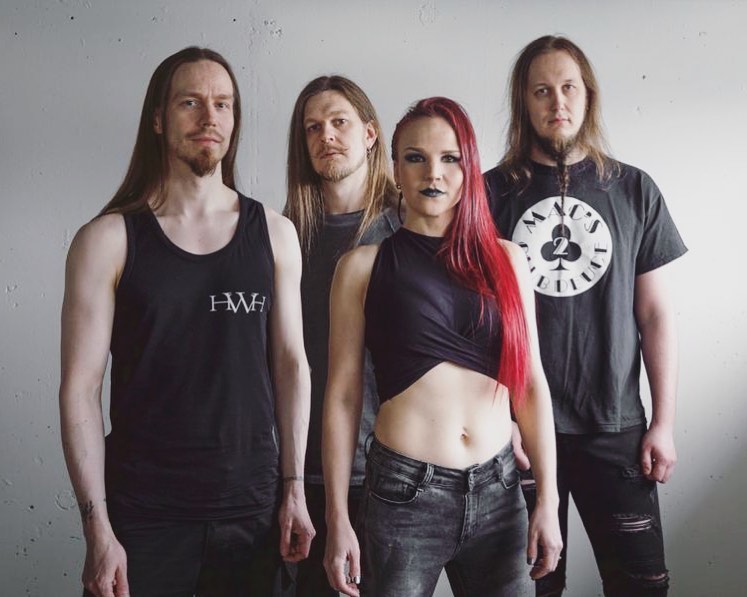 "We met at a New Year's party during a jamming session and share the same vision"
Jasmin: You two, Niko and Suvimarja, you are the core of the band. How did you find each other and how did you get the band started?
Suvimarja: We found each other through our friends when we were at a New Year's party. People were jamming on different instruments, changing, improvising. We were there, too, jamming.
Niko: We knew mutual friends who were involved in theater activities. I wasn't part of that, but I knew them.
Suvimarja: I played theater at the time.
Niko: Yes, she did this impro theater and played music there. At that party, we said that maybe we should do music together.
Suvimarja: Yes, we had common ideas about music. First, we were in a different band.
Niko: Yes, the band I was in at the time was looking for a new singer and Suvimarja stepped in. Us two were writing music for that band and when they split up, we already had recorded parts of it. So we just decided to finish the album for that band that later became Faster Forward, it's basically our first release. But our first Humavoid release was the Glass EP (2015).
Suvimarja: It was a very different style.
Niko: That was when we started to create music for ourselves and for our band. And of course, as a new band, we had to do everything on our own.
Suvimarja: Yes, we made music videos of all of our songs then! I think that for the visual language in the videos, that is something that is important for us and we were creating everything on our own.
Jasmin: You also said earlier that you had a common idea for your music from the beginning and given that Humavoid has a very unique style and sound, would you say that your sound evolved though the years or has this sound that we have now on your album Lidless always been your vision?
Suvimarja: It was our vision from the beginning, kind of. But there are some elements that have come into our music later. On the new album, Lidless, for example, I am screaming a lot. I have always wanted to scream, but first, we were thinking if I were singing clean vocals, on the EP.
Niko: Basically, we were exploring how melodic the vocals should be on top of the aggressive music. Then, during our live shows, we discovered that it is more fun if Suvimarja screams more.
Suvimarja: Yes, I wanted to scream there and I noticed that when I was singing in clean vocals, that I was holding myself back. So, I wanted to go more into the screaming. We weren't sure if it is the best idea for our music, but now it feels like we are where we wanted to go from the beginning.
Niko: And musically, we always have integrated so many different influences. Obviously, we are a metal band and there is metal everywhere in our music. But on top of that, we have elements of modern classical music, and jazz fusion. It's cool to explore the harmonies and you can find all kinds of cool feelings.
Suvimarja: Also, actually, flamenco has been one of our influences. I don't know anything about that, but Niko has played flamenco.
Niko: Yes, I have, and flamenco has very different rhythmic language than other "Western" music and also different harmonies. Anything, that is a bit different, catches our attention, but of course, it evolved. When we started to play music, when we started to listen to metal, you think of Metallica and Sepultura, then you start to go to different directions. So, we integrated modern classical music and jazz fusion. I am happy that you noticed that even there are those influences, you also noticed that we, although we are influenced by some metal bands, we sound different.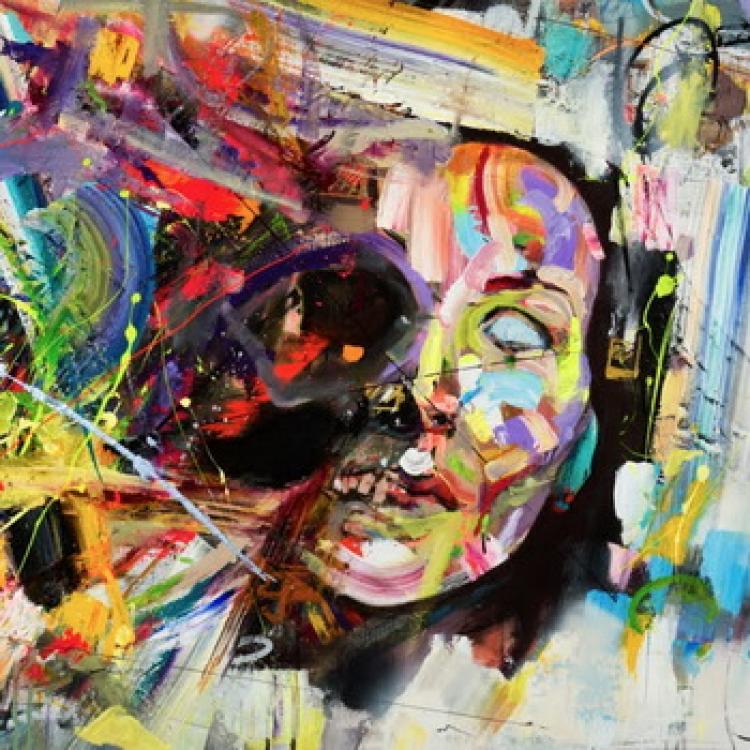 "Studying at the Pop & Jazz Conservatory in Helsinki has taught us a common language and improved the communication within the band"
Jasmin: Indeed. Your music is very complex and diverse, each song on Lidless is complex and has surprising changes, still, you keep a red thread and come back to the main melodies of the song. Also, as diverse as they are, with every song on Lidless, you instantly recognize the Humavoid sound. Did you plan the album as a concept?
Suvimarja: Thank you!
Niko: Our goal has always been to be able to express ourselves, we want to make them come out as our own sound. Suvimarja: To make it fit together! Niko: Not like, if your are playing in a death metal reggae band …. Suvimarja: yep, the verse is death metal, then the chorus is reggae. Niko: The styles should be in the song and mashed together. You can choose whatever part of our songs and tell it's ours and not like different parts of our songs are different styles.
Jasmin: It also helps that in your vocal parts, you often return to the basic melody of the song. You start from a certain point, the song evolves and surprises with sudden changes, but then you return to the first idea and as a listener you wonder how this happened.
Suvimarja: For me, it is very important, that it doesn't start somewhere and then ends somewhere else without any connection. There has to be a cohesive structure.
Niko: That's why we call it progressive aggressive metal, because we are different than other progressive metal bands with super long and epic songs. Like a forever lasting journey. We want to keep that same level of freedom of expression, but at the same time, we want to be to the point. We want to keep the intensity. We don't want to miss anything. For example, when it is very melodic and epic, it … Suvimarja: It lacks aggression! Niko: It starts to drift somewhere and we want to keep the heaviness.
Jasmin: You studied together at the Pop & Jazz Conservatory in Helsinki, how has this background helped define the Humavoid style and sound? What knowledge, inspiration, did you take from your studies?
Suvimarja: Well, before that, I was studying classical music and piano at the University of Tampere. When Niko and I met, we decided to go to the Pop & Jazz Conservatory. I studied there to become a singer, as I was "just" a piano player at the time. I think we learned a lot during this school, because my musical background was too classical. All the jazz chords etc. were new to me. I learned almost everything about composing there. There was also an encouraging atmosphere, they supported our metal idea and thought it was so cool, especially as there weren't many metal bands, or none of at all. I felt like it was a very important part in evolving in Humavoid, also because we found our former drummer there and the bass player with whom we started the band and recorded there.
Niko: For me, I was, before studies, I was just a self taught death metal hooligan who want s to do all kinds of stuff. I was actually trying to learn musical theory on my own, but I only actually learned that at this school. And this knowledge helped me to achieve what I wanted to achieve. Before, I had ideas about my music, but I couldn't compose. The studies at this school gave me the tools and the knowledge. I am very happy that it went that way for me instead of starting from a very formal education and then beginning to question the rules. I, myself, I don't have any rules. When I studied at the Conservatory, I suddenly knew, what rules I can break and how.
Jasmin: And you learned how to defend your rule breaking in a nerdy way, right?
Niko: Yes, when you do something that is not traditional….
Suvimarja: You know, I had all of those rules in my head coming from the classical training and it made our communication in the band a lot better, coming from different backgrounds, it helped to have the same language, the same theories. And actually, Niko was a singer before.
Niko: Exactly, I used to be a singer, before school.
Suvimarja: Yes, and at the Conservatory, Niko studied the guitar, so we both would have the same basic elements.
"I was too shy to ask this famous jazz pianist, my idol Iiro Rantala, so Niko had to ask him. In the end all expectations worked out!"
Jasmin: In your single "Aluminum Rain", there is a jazzy piano solo played by Iiro Rantala, the famous Finnish jazz pianist. How did you get in contact with him and convince him to do the featuring with you?
Suvimarja: Actually, Niko had the idea to ask Mr. Rantala to play a crazy jazz solo.
Niko: Yes, when we were writing "Aluminum Rain", we knew that we wanted a piano solo as there's piano throughout the song and a guitar solo wouldn't be fitting, unnecessary and the basic solution. We considered Suvimarja playing the solo, but then, Mr. Rantala is one of her idols.
Suvimarja: I thought that it's impossible to ask him as he is so famous and I am way too shy.
Jasmin: Was Mr. Rantala one of your professors?
Suvimarja: No, we didn't know him, but I love his music, I've got his CD's and he is like an idol for me and I have written transcripts of his solos at school. So, I asked Niko if he can ask Mr. Rantala as I am too shy. Niko wrote him an email.
Niko: Yes, I wrote him an email and asked very directly if Mr. Rantala wants to play on our song. His reaction was, that's crazy shit, but he wanted to do it right away!
Suvimarja: Then I booked a studio, we recorded his solo, and that's been it!
Jasmin: See, you convince people from the start!
Niko: Yes, and as this song is the essence of Humavoid, experimental and crazy and Mr. Rantala is doing a lot of crossover projects and he is open minded – it's been meant to be. There had been so much positive happening for us as a band. All of our expectations have worked out!
"We made the masks in our music videos of recycled material. We did everything on our own and had a small team"
Jasmin: Let's talk about your music videos a bit. Did you film scenes of the music video for "Lidless" in the Sibelius Monument?!
Suvimarja: No, hahaha, it is all self-made sets in our videos. We made those rolls out of sunscreen paper.
Niko: It looks cool, as it's black on one side and on the other side, it's golden. We made all the backdrops of our music videos ourselves.
Suvimarja: Yes, everything. The masks, from recycled material, fake jewelry, hot glue, it took us a day or so to create the masks. Also, we actually painted the backdrop with liquid paint. Then we needed a little bridge so we could stand there without touching the paint. We will actually start a special limited edition of the pre-order, a bundle with the CD plus a merch item, a t-shirt or a beanie, plus an autographed piece of the backdrop. This will be a very unique and limited special edition for you guys!
Jasmin: That is a cool idea!
Suvimarja: Yes, people will have a piece of our actual film set at home. The pre-order goes via a Finnish record shop that ships worldwide.
Jasmin: It pays off that you did everything in real and without computer special effects in your videos as they have a very artsy aesthetic. You already mentioned the masks of the fantastic creatures we see there, with the scales and antlers and horns. What do these creatures represent?
Suvimarja: In "Aluminum Rain", these fantastic creatures represent different ways to react to a new challenging situation.
Niko: That's also what the song is about. How to turn a new challenge into your own empowerment. Everybody goes through a challenge differently and it's open to you to interpret what these creatures represent for you. Of course, there is fear, and perseverance, whining, or empowerment, accepting.
Jasmin: And how many people were involved in the making of the music videos? Looks like a hell lot of work!
Suvimarja: We actually had one camera man, my brother Matias Halmetoja.
Niko: We had a small team.
Suvimarja: We had Maria Loikala making the masks in "Aluminum Rain", and then Aura Salmu and my two younger brothers were helping with the light, sound and the smoke. It's been Tytti Junna directing the videos. Then later, I've been editing the videos. I really love the editing process. We are very happy with the outcome! I've been asked if I would shoot videos for other bands, but I wouldn't want to, as I want to focus on making our own music. In life, you have to decide what you want to do.
Jasmin: The videos definitely match the music and the lyrics. When listening to Lidless and reading the lyrics, I wonder if it's been a concept for your new album as many songs treat the human being as a very problematic creature?
Niko: Part of our new songs are more personal and some others are inspired by someone else's experiences, without being realistic.
Suvimarja: It is because we like to discuss philosophy. About what is the human being, about difficult subjects. We want to evolve as people.
Niko: It's also a way of processing what we see in ourselves or in other people. I know the lyrics sound at times frustrated or pessimistic. But it's still about facing tricky situation and make it better or work for instead of against you.
Suvimarja: I think, we have a positive vibe under all of this. Humavoid might sound aggressive first, but it's a way to let your steam out!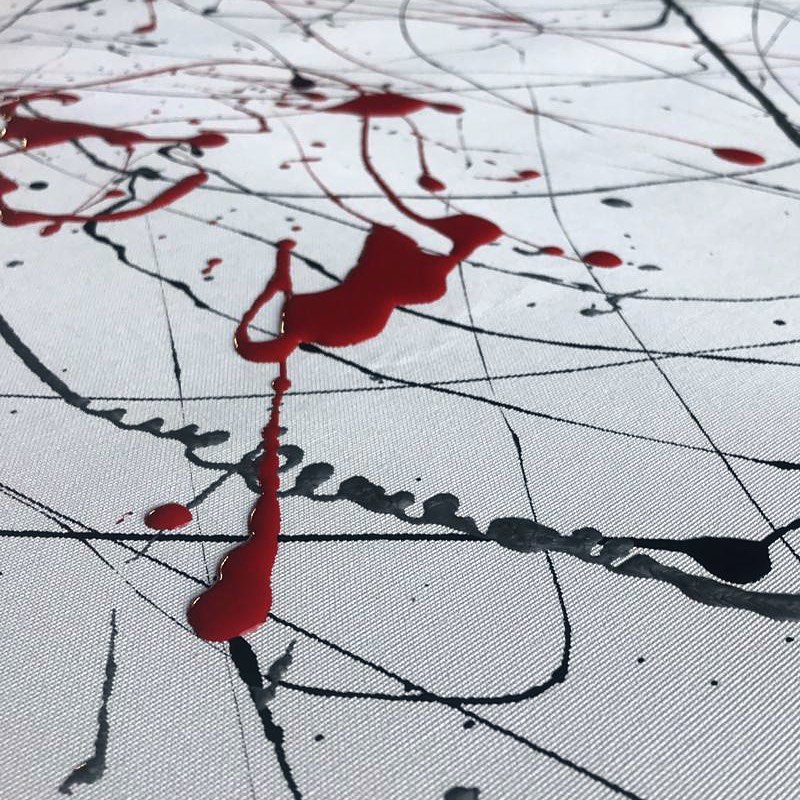 "My vocal style on our album Lidless happened by accident"
Jasmin: Yes, I wanted to ask something about the song "The Breathing Method", obviously, with your very versatile singing styles, Suvimarja, you need a good breathing technique. Then, breathing is also part of meditation. I was wondering if your music is a coping mechanism for you?
Niko: Funnily, this is the only song written by our drummer Heikki Malmberg. He wrote this song and wasn't sure if it fits Humavoid. But we liked it and gave it the Humavoid treatment to make it sound like us. The lyrics are his and from what he told me about it, you're pretty close with your interpretation! At least of what I understood from his explanation.
Jasmin: Suvimarja, you use a variety of vocal techniques on Lidless. Did you learn all of them during your studies?
Suvimarja: No, I learned these techniques after my studies. I asked my teachers then and they tried to explain it to me, but they didn't do screams themselves. Yet, I learned the basics of vocals during my studies, of course. After, I learned a lot with YouTube videos and with Niko's help. Actually, Niko was the most helpful to find out, what vocal style would fit me best.
Niko: Yeah, she could have done the cookie monster, no offense, but many female vocalists are doing this particular death metal style and we wanted something else. For us, it doesn't have the intensity we wanted for Humavoid. Plus, I do already the death metal growl. Funnily, what Suvimarja is doing now, happened by accident when we were at the end of recording "What You Hide". Our producer asked, why not sing in a higher pitch and like super pissed off. And this sounded perfect! That's what Humavoid needed! This song changed everything, we changed the vocals on all songs then.
Jasmin: Also as a listener, your new album Lidless is so intense, that it sometimes leaves the listener breathless!
Suvimarja: Haha, cool.
Jasmin: There are a few live videos of Humavoid on YouTube and it's amazing to see how positive the feedback of the crowds is. As Humavoid isn't the easy approachable sing along head bang kind of music, but very complex and intense, it's great to see how the people at your concerts have been very consumed and very into your music. Would you say, as metal is much more mainstream in Finland, it helps more experimental bands, that the audiences are maybe more used to creative new sounds?
Suvimarja: When those live videos were filmed, the people didn't know the songs beforehand, because they haven't been released yet.
Niko: We wanted to try out how the people would react to the new sound of Humavoid. One thing we were concerned about was, if it is too weird or complicated. But the reaction was all in all good.
Suvimarja: And we are very curious about how it will be when we get back to play live again. How people will response then when they know the album.
Jasmin: And know the lyrics by heart.
Suvimarja: Yes, so we can scream together.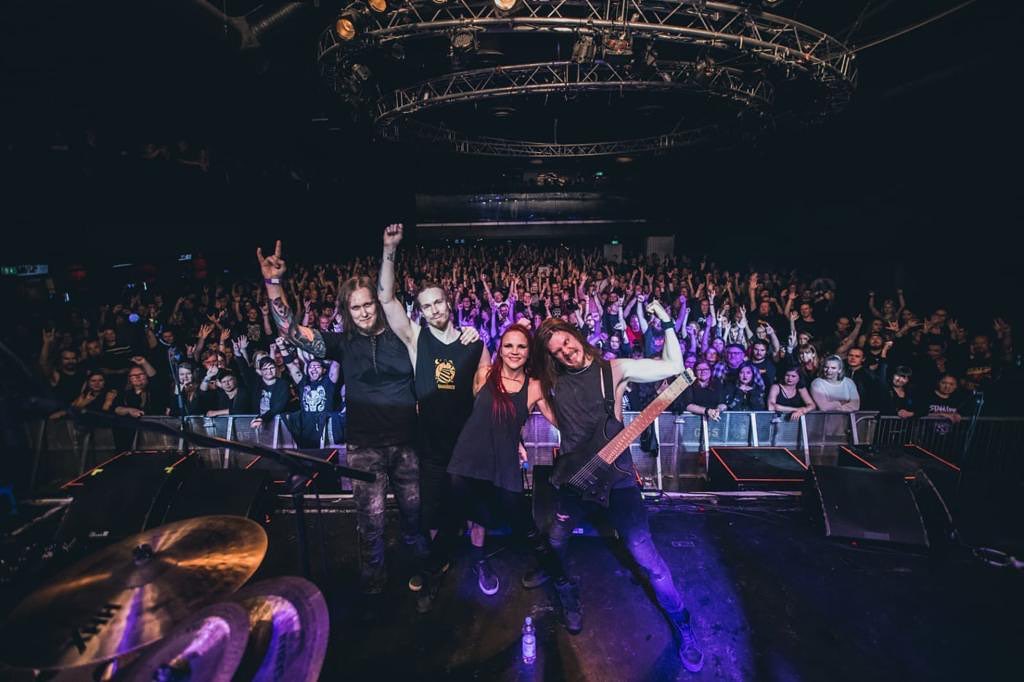 "Just because we're a metal band, doesn't mean we have to use a guitar solo in each song. We want to break rules."
Jasmin: What I also like about the new album Lidless is, that every instrument and voice gets a moment to shine, there is a cool bass solo in "The Breathing Method", for example. Has this been your intention or did your band evolve in this direction?
Niko: It came naturally through the way we like to create music. When you are creating the songs and then editing them, you try out and find some parts don't feel right, other fit better. In the end we are looking for a balance in harmonies, hardness versus softness. We want to be able to express ourselves completely.
Suvimarja: We want every band member to be as important, so the drummer and the bass player have their own moments. There are actually two drum solos and everyone gets a solo.
Niko: As one of the main composers and as the lead guitar player, now, listening to the album, I am a bit sad that there are only two guitar solos. Yet, in the end, we have to do what sounds best. If the song didn't ask for a guitar solo, then it's just not right there.
Suvimarja: This kind of editing is important and you have to be brave to take parts off if they are not fitting. In the end, the song is the most important and not your ego.
Niko: Also we wanted to break rules. People expect guitar solos in a metal song. But we wanted to find out the limits, or bust them, of the piano. We want to find out how brutal a piano can sound! To maybe find out the most offensive way of playing the piano.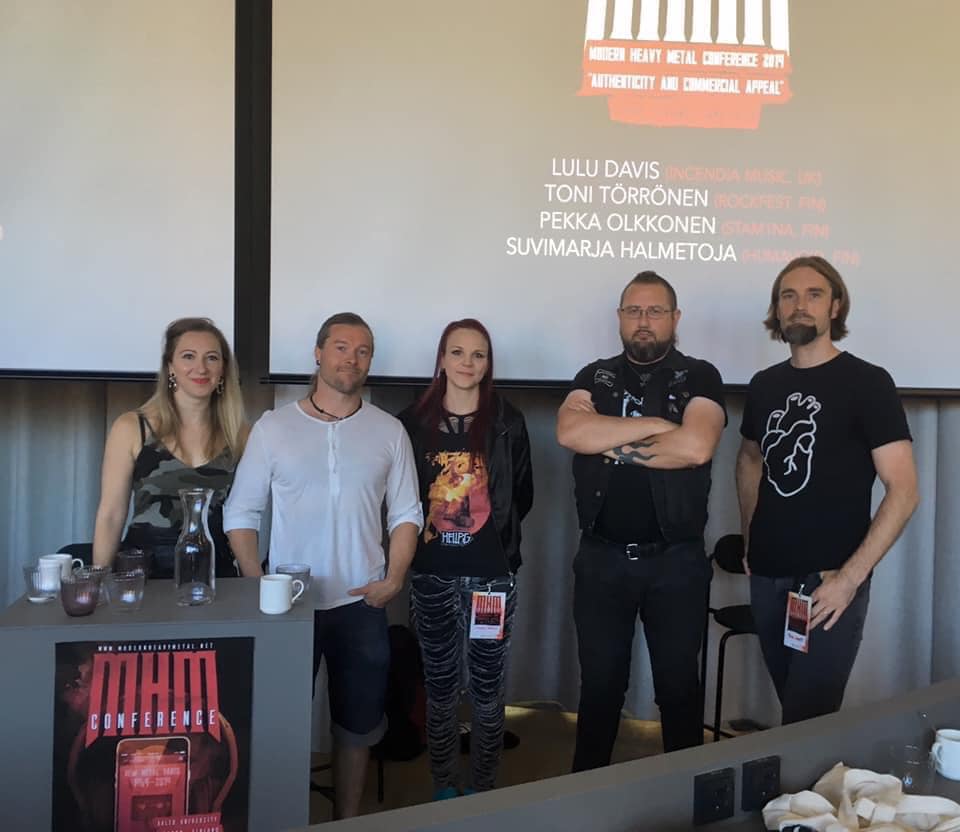 Jasmin: Coming back to live music. Now, in this coronavirus situation, what are your plans?
Suvimarja: We will play a concert September 5th in Helsinki. We will tell you when we know more. The problem is, that the big labels have reserved the venues for their artists for long periods of times, without knowing if their artists will perform or not. So, us smaller bands, we have difficulties finding a venue …
Jasmin: You didn't go the same way as some other bands did, like doing live streams concerts, or special quarantine videos etc. …
Niko: We were too busy preparing the album. Time just flew by.
Suvimarja: We had the summer festival gigs planned and we were very disappointed about the cancellations.
Niko: Luckily, the agents of the summer festivals are very positive about our album so we are optimistic that we will be playing there.
Jasmin: What do you think, how will the pandemic situation change the music industry?
Niko: The technology has always been there, but only it's started to use it with the live streams. It's definitely a new way and can be great. Although, the bands who already did these said it's just not the same.
Suvimarja: Maybe, the fans will begin to appreciate the live concerts more. I mean, the streaming is a good idea, but I don't really see the difference to a music video.
Niko: There is nothing like a live concert. The atmosphere and the reaction, the excitement, and also, nobody can do a pirate copy of a live concert. The band is the band.
Suvimarja: At least, as a musician in Finland, we are quite lucky. The government has done a lot for us. I don't think this is the same in other countries. I just hope that the more persistent bands will survive, maybe this pandemic separates the wannabes from the motivated, but no, this pandemic doesn't have any benefit at all. Let's just hope for concerts coming soon.
Jasmin: Final question, you are a new band yourself. But do you have a tip for us, a secret tip of a band we should listen to?
Niko: Yes, of course. You should listen to my ex band mate's band Oceanhoarse. They play heavy metal and record everything live. Not many overdubs, just fours guys jamming live. Their sound is very versatile. They just released an album recently. Suvimarja: Or maybe Fireproven, also friends of ours. Also a progressive metal band.
Jasmin: Thank you for the tips, we will give them a listen! Thank you for the interview and good luck for the album release!
Suvimarja & Niko: Thank you!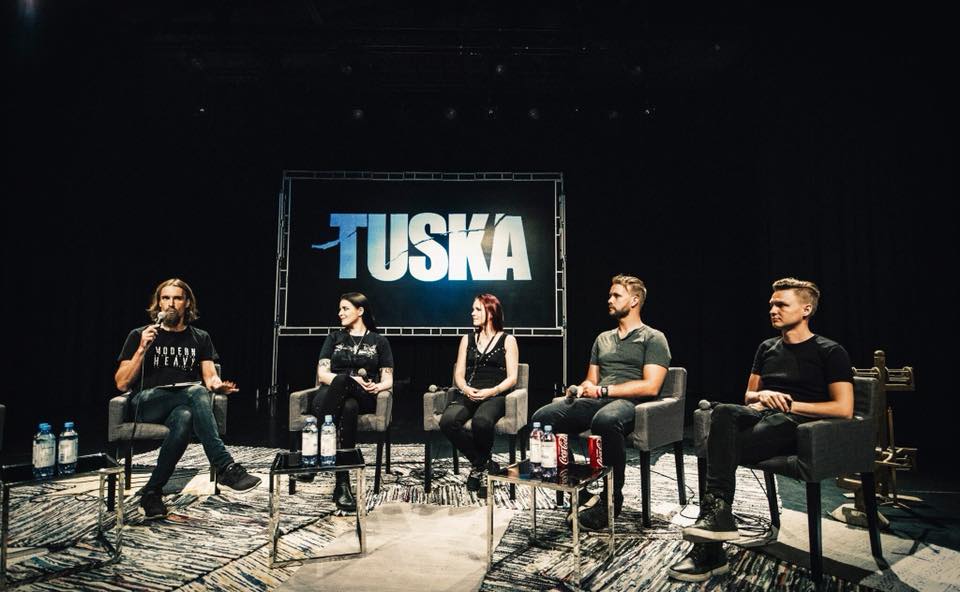 Pre-order the exclusive bundle here.
Artist behind the album cover: Juhani Perälä (Instagram)