"When I watch the footage of making the album, I get emotional. Remembering what we've been through" – Interview with Noa Gruman & Yoav Weinberg of Scardust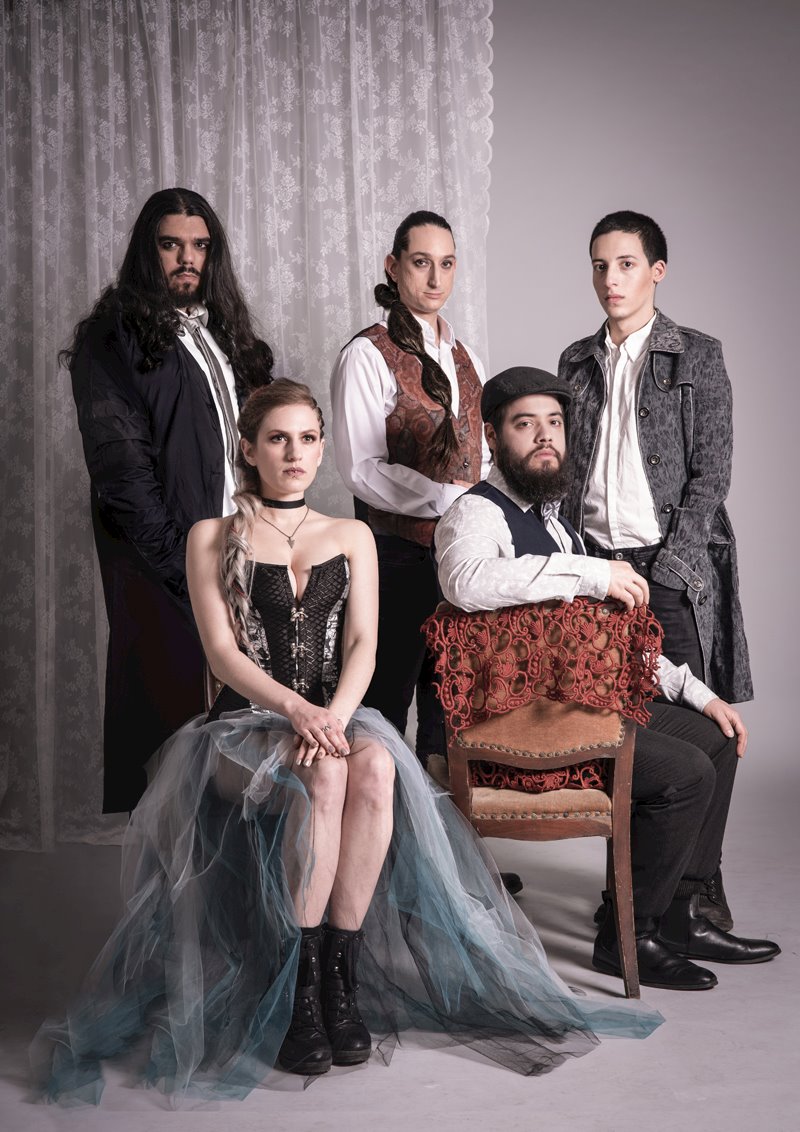 (Deutsch zuerst, im Artikel kommt ihr direkt zum Video des Interviews / English below, scroll down to find link to the video interview)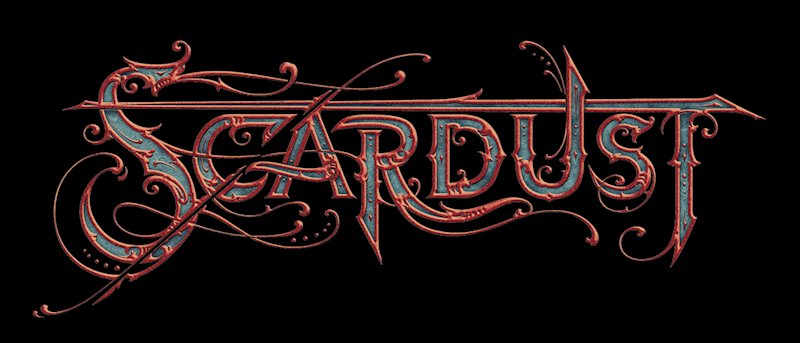 Eine der größeren musikalischen Entdeckungen dieses Jahr war für uns die israelische Progressive / Symphonic Metal Band Scardust, die wir euch in unserer Rezension ihres neuen Albums Strangers bereits vorgestellt haben. In nur sieben Jahren haben die fünf außergewöhnlich kreativen Musiker*innen die Welt des Metal mit ihrer eigenwilligen Mischung aus Musiktheater, Chor- und klassischem Gesang versus harte Growls und heisere Screams, zusammen mit virtuosen Gitarrensoli von Yadin Moyal, groovendem Bass (Yanai Avnet) und unvorhersehbaren Rhythmuswechseln (angeheizt vom brillanten Schlagzeuger der Band, Yoav Weinberg) erobert. Auch, weil besonders ihre Frontfrau, Noa Gruman, in der Zwischenzeit an weiteren aufregenden Projekten und in Kooperationen mit großen Bands wie Amorphis, Orphaned Land, Ayreon und kleineren, aufstrebenden Bands wie Subterranean Masquerade zusammengearbeitet und ihren eigenen Chor Hellscore zu Erfolg geführt hat. Noa Gruman selbst hat klassischen Gesang erlernt, ist aber ebenso versiert in allen härteren Gesangtechniken und fühlt sich auch in Blues und Jazz wohl und kann jede denkbare Musikrichtung gesanglich überzeugen. In unserem Interview erzählt uns Noa auch etwas über ihren Werdegang, bei welcher berühmten Metalsängerin sie selbst Studentin war, mit welchen Musiker*innen sie unbedingt gerne einmal zusammenarbeiten würde. Ihr Chor Hellscore hat diesen Sommer plötzlich eine Menge Aufmerksamkeit bekommen, als sie mit ihrem A Capella Medley von beliebten Nightwish-Songs viral gingen. Doch Hellscore sind auch bei dem neuen Scardust-Album vertreten, eine Entwicklung, die sich laut Noa Gruman und Yoav Weinberg ganz natürlich ergeben hat. Auch ist die deutsche Singer-Songwriterin und Drehleier-Virtuosin Patty Gurdy in zwei Liedern auf Strangers mit dabei (in "Overture For The Estranged" und "Concrete Cages"). Mit Patty Gurdy ist Noa Gruman seit nur wenigen Jahren doch dafür umso enger befreundet und die beiden Musikerinnen haben schon einige hervorragende gemeinsame Lieder produziert, gemeinsame Touren gemacht, sowie am aktuellen Album der niederländischen Progressive Superband Ayreon ihren unschätzbaren Beitrag zu deren besonderen vielschichtigen Sound geleistet. Scardust selber sind inzwischen eine feste Größe, nach ausverkauften Konzerten, bei denen sie legendäre Bands wie Symphony X, Epica oder Therion supportet haben. In unserem Gespräch verrät uns Noa Gruman, wie sie es doch bei all diesen großartigen Projekten mitten in der Pandemie – und Israel war von einer Reihe an kompletten Lockdowns und politischen und sozialen Unruhen sowie einer dramatischen Wirtschaftskrise betroffen! – noch geschafft haben, das neue Scardust Album Strangers zu produzieren. Unser Video zeigt euch nicht nur einige Ausschnitte aus Musikvideos von Scardust, sondern es stellt euch auch die anderen Projekte vor, SKULL NEWS lädt euch dazu ein, die Vielfalt der israelischen Metal- und Rockszene zu entdecken! Wenn euch gefällt was ihr hört und seht, denkt über den Kauf von Merchandise und Musik nach, um die von der Krise stark betroffenen Kulturbetriebe und Künstler*innen zu unterstützen!*
Noa Gruman und Schlagzeuger Yoav Weinberg haben sich mit uns am 30. Oktober 2020 zu einem Video-Interview "getroffen" und sich mit uns über das gerade erschienene Album unterhalten. Seht das Interview in voller Länge hier:
(English)
One of the bigger musical discoveries of this year for us was the Israeli progressive / symphonic metal band Scardust, which we already introduced to you in our review of their new album "Strangers" (in German). In just seven years, these five exceptionally creative musicians have conquered the world of metal with their unusual blend of musical theater, choral and classical vocals versus hard growls and hoarse screams, along with virtuoso guitar solos by Yadin Moyal, grooving bass lines (Yanai Avnet) and unpredictable rhythm changes (fueled by the band's brilliant drummer, Yoav Weinberg). Also, because especially their front woman, Noa Gruman, has in the meantime worked on other exciting projects and collaborations with big bands like Amorphis, Orphaned Land, Ayreon and smaller, up-and-coming bands like Subterranean Masquerade, and led her own choir Hellscore to success. Noa Gruman herself has learned to sing in a classical style, but is equally adept at all the harder vocal techniques. She also feels at home in blues and jazz and can sing every conceivable style of music. In our interview, Noa also tells us about her career, of which famous metal singer she had been a student and which musicians she would love to work with. Her choir Hellscore suddenly got a lot of attention this summer when they went viral with their a capella medley of popular Nightwish songs. But Hellscore are also present on the new Scardust album, a musical evolution that, according to Noa Gruman and Yoav Weinberg, came about quite naturally. German singer-songwriter and hurdy-gurdy virtuoso Patty Gurdy is also featured in two songs on Strangers (in "Overture For The Estranged" and "Concrete Cages"). Noa Gruman has been a close friend of Patty Gurdy for only a few years now, and the two musicians have already produced some excellent songs together, toured together, and made an invaluable contribution to the current album of the Dutch progressive superband Ayreon. Scardust themselves have become very successful after sold-out concerts where they supported legendary bands like Symphony X, Epica or Therion. In our interview, Noa Gruman tells us how she managed to do all these great projects in the middle of the pandemic – and Israel was hit by a series of complete lockdowns, political and social unrest and a dramatic economic crisis! – still managed to produce the new Scardust album Strangers.
Noa Gruman and drummer Yoav Weinberg "met" with us for a video interview on October 30, 2020 and talked to us about the album that has just been released. Watch the interview in full length here:
Our video not only shows you some excerpts from Scardust's music videos, but also introduces you to the other projects. SKULL NEWS invites you to discover the diversity of the Israeli metal and rock scene! If you like what you hear and see, think about buying merchandise and music to support the cultural industries and artists that have been hit hard by the crisis**!
*Wir sind ein nonprofitables Magazin, alle Mitarbeiter*innen schreiben und fotografieren aus Leidenschaft für die Musik und Kultur. Wir haben keine Werbeverträge o.Ä. mit den genannten Bands, Labels oder Marken.
**We are a nonprofit magazine, all team members write and photograph with a passion for music and culture. We have no advertising contracts or the like with any bands, labels or brands mentioned.